PBS record on circumcision reporting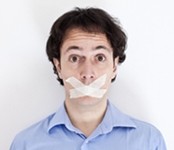 According to the Public Broadcasting System (PBS) website, there have been ten pro-circumcision statements or reports in recent years associated with the NewsHour, Frontline, and Nova. No statement or report included the harm of circumcision. A medical doctor in one PBS report said that "circumcisions are entirely benign," which is false and misleading.
Response from PBS
Michael Getler, the PBS ombudsman, was contacted about the one-sided PBS circumcision reports. He refused to express an opinion about the lack of balance and would not seek complete, direct responses from the NewsHour, which had eight pro-circumcision statements or reports about circumcision.
In an extended telephone conversation, another NewsHour representative defended the one-sided reports and statements about circumcision on the program and stated there was no requirement or obligation to report other views.
PBS editorial standards
On their Editorial Standards page, PBS states that its "Guiding Principles" include "editorial integrity" and "quality." "Quality" includes "accuracy, balance, and fairness."
The Editorial Standards include the following statements:
"Producers must neither oversimplify complex situations nor camouflage straightforward facts. . . . Fairness also requires that a producer be willing to consider all relevant information and points of view."
"A commitment to accuracy includes a willingness to correct the record if persuasive new information that warrants a correction comes to light, and to respond to feedback and questions from audiences."
"For example, the audience generally should be able to know not only who the sources of information are, but also why they were chosen and what their potential biases might be."
"PBS seeks to assure that its overall content offerings contain a broad range of opinions and points of view, including those from outside society's existing consensus, presented in a responsible manner and consistent with the standards set forth in these Standards and Policies."
The following PBS programs have been contacted about the harm of circumcision and will not accept it as a program topic: Charlie Rose, Frontline, NewsHour, NOVA, NOW, and Scientific American Frontiers.
What you can do
We encourage you to contact PBS programs and ask them to report on the harm of circumcision.