Examples of one-sided reporting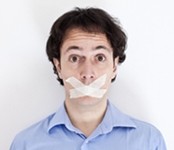 Virtually all mainstream American newspapers and magazines report only one side (pro-circumcision) of the circumcision controversy. As a typical example, The Boston Globe . This was brought to the attention of the health editor. He stated he had other priorities and would not report on the harm of circumcision. We called a managing editor about this problem. There has been no response.
To offer another point of view, we submitted an oped column to two dozen major American newspapers. None accepted the column.
Scientific American We proposed to submit an article about circumcision harm. The proposal was rejected as not meeting their "limited editorial needs." When we informed the editorial office of their professional and ethical obligation to publish different views on controversies, the idea was dismissed.
National Public Radio (NPR) routinely reports only one side of the circumcision controversy. When we noted an example and called the NPR ombudsman, she agreed in a 9/9/10 column that the news report was one-sided. .
The following NPR programs have been contacted about the harm of circumcision and will not accept it as a program topic: All Things Considered, Fresh Air, Talk of the Nation, Science Friday, Here and Now, The Takeaway, On the Media, Radio Lab, Radio Boston, The World, Radio Times, To the Best of Our Knowledge, Diane Rehm Show, Leonard Lopate Show, Brian Lehrer Show, Bob Edwards Weekend, Radio West, Kojo Nnamdi Show, On Point, Emily Rooney Show, Commonwealth Journal, The Infinite Mind, Humankind, Thom Hartmann Show, Callie Crosley Show, Zorba Paster on Your Health.
We encourage you to contact media programs and ask them to report on the harm of circumcision.
Investigative reporters avoid circumcision
The following investigative reporting organizations were "not interested" or "too busy" to report on circumcision. Please urge them to reconsider.